A delegation from The Ministry of Social Development and Human Security of Thailand observed healthy ageing exercise group activity mediated by university student-volunteers.
2023.10.01
 A delegation of The Ministry of Social Development and Human Security of Thailand led by Mr. Thanasunthorn Swangsalee, Deputy Permanent Secretary for Social Development and Human Security, and comprising seven Ministry's officials from the Department of Older Persons, visited the Tokyo Ariake University of Medical and Health Sciences and observed the University's advanced practices in Community Group Exercise Service as well as exchange views on measures to support ageing society on Monday 25 September 2023 between 10.00-12.00noon. It is one of the activities during their visit to Japan to learn the best practices as well as exchange information regarding long-term care system and measures to support healthy aging.
 DIHAC study team CO-PI Dr Yuka Koyanagi, PhD, lecturer from Tokyo Ariake University and visiting assistant professor from Juntendo University and PI Associate Professor Myo Nyein Aung, Juntendo University hosted the event together with Minister Counseller Mr.Romdej Phisalaphong, Royal Thai Embassy, Tokyo.
President of the Tokyo Ariake University of Medical and Health Sciences and the faculty members warmly welcomed the delegation.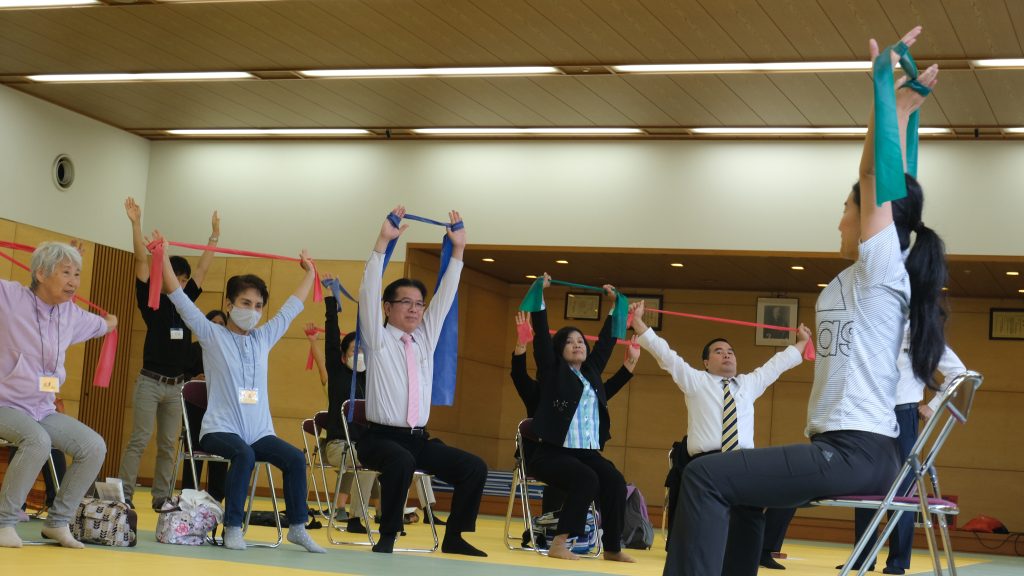 Figure: Thai delegation team participated in healthy ageing exercise at Tokyo Ariake University
Thai delegates participated in the activity, healthy ageing exercise for older adults together with university student-volunteers. It is a university-initiated community-based healthy ageing model. The yearly regular activity has been initiated by Dr Yuka Koyanagi at Tokyo Ariake University five years ago and organized in every autumn and winter.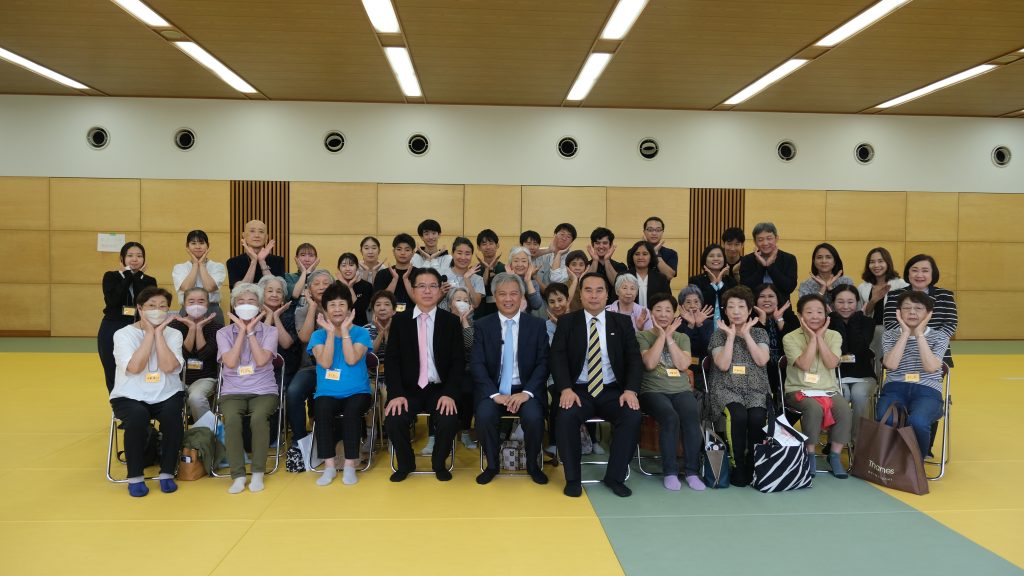 Figure:  Delegation from Thailand, community group exercise participants and students volunteers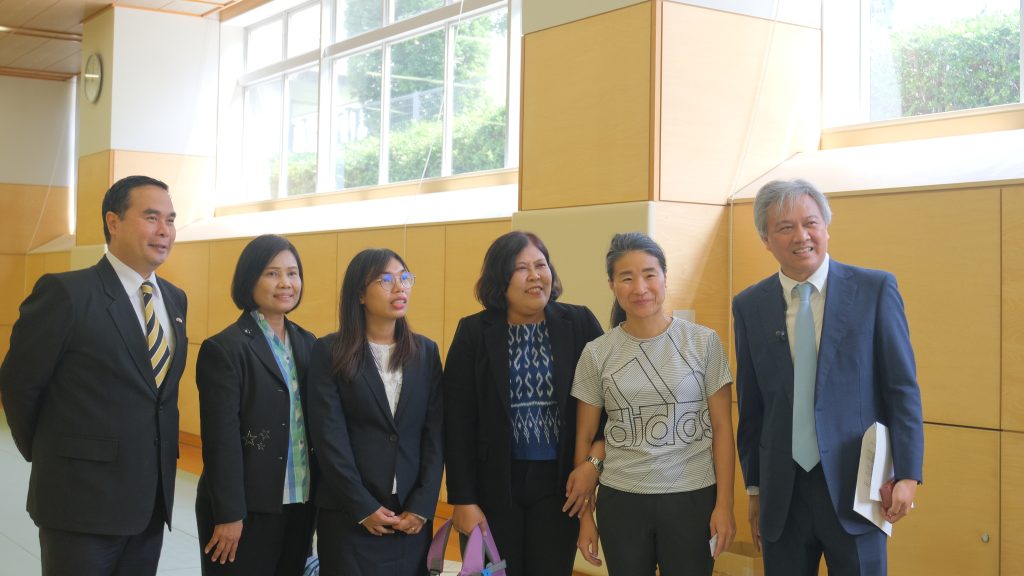 Figure: Minister Counseller of Royal Thaila Embassy Tokyo (left), delegation from Thailand and DIHAC study team
In addition, DIHAC study team presented ongoing research in four countries Japan, Republic of Korea, Singapore and Thailand about digital inclusion and healthy ageing. Dr Myo Nyein Aung also explained the result of community integrated intermediary care (CIIC) model, its effectiveness and cost to help family caregivers and promote older persons' functional ability. The delegation team exchanged the programs and activities for older person's social participation and life-long education in Thailand. In this connection, the delegation has expressed their wish to collaborate for future research and program in healthy ageing.